Meet The Team
At Vspa and Vspa Retreat we have some of the best staff in the bay.
---
The Spa's Directors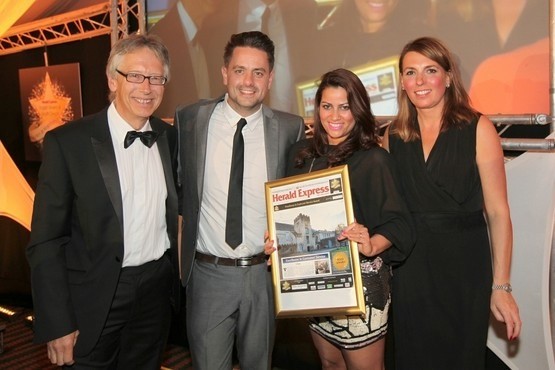 Our spa directors are intensively passionate about clients care and well being and want to ensure each and every one of our guests experience a memorable journey at our spa from our highly qualified spa team of therapists.
Our directors devote their time in spa training and progression for their team to ensure the best of best services are offered.
The Spas Manageress
Veronica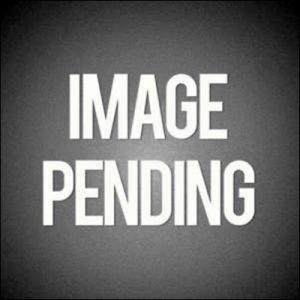 My name is Veronica, I am the Spa Manageress for both Spa's and I am based between both Spa's. My passion and my dream has always been in spa's and beauty therapy.  I have been in the beauty and spa industry for over 12 years now and thoroughly enjoy all aspects of  beauty therapy. I specialise in microdermabrasion, Anti-Ageing Facials and non surgical face lift facials like Carita. I am qualified in level 2 and Level 3 in beauty therapy, Level 3 in Nail Technology and further advanced training in Spa Therapy and Body wraps.
I have trained abroad, as well as in London academies and south Devon college. I have a passion for spa, beauty and wellness. I love working with clients to achieve the results they want to achieve. Results is important to us as well as it is for our clients and it's nothing more rewarding helping them achieve the results they want to achieve. All our spa packages are all luxurious and relaxing and I absolutely love doing all our treatments. My diary does get booked up well in advance and I do have a high demand of bookings with our regular clients, as well as new client requests. I look forward to welcoming new clients to our spa.
---
The Head Office Team
Siobhain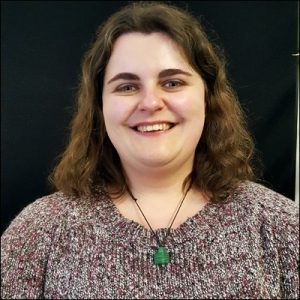 My name is Siobhain, I work and manage Vspa and Vspa Retreat's Head office. I absolutely love my job. It's great to be working for Torbay's awarding winning spa's and being part of a fantastic team. I maintain and manage the team at Head Office and oversee all the admin departments within head office. I particularly specialise in the marketing, websites and client communication. My job varies from day to day but I love supporting the entire team both at Head Office as well as the spa teams. I have been sent on external training courses and even have a few more booked in! I love watching and help the business grow from strength to strength. It's great to work for such a big growing chain.
Julia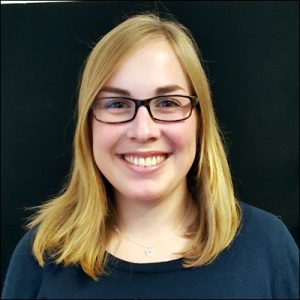 My name is Julia and I work at Vspa and Vspa Retreat's Head office. My job is take care of any client's needs, and employee support, taking care of all customer care, HR, and any admin related tasks. I love my job and enjoy working for such an incredible talented team.
Amelie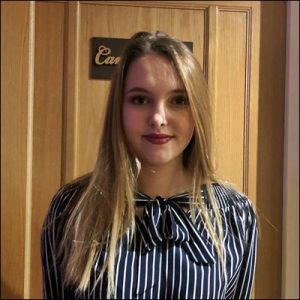 My name is Amelie and I am the newest team member at head office. I take care of all the admin tasks, assist my managers with the preparation of marketing deals and spa packages. I also look after all customer care and client feedback
The Spa Receptionists
Liberty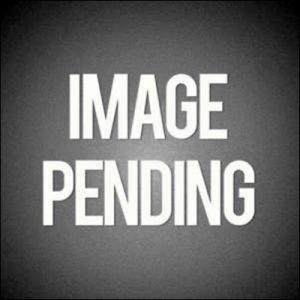 Coming Soon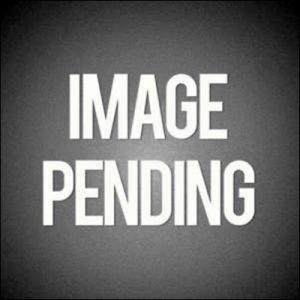 ---
The Spa Therapists
Kelly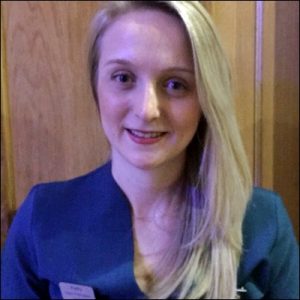 My name is Kelly and I have worked for Vspa for over 2 years now, I started as a level 2 apprentice and in this time, I have completed my level 3 training qualification and also in the process of completing a level 2 nail technician course. I love doing nails and beauty and I am called the nail superstar. I love doing all the spa and beauty treatments too, and get  satisfaction from seeing great results. My diary does get busy and my clients do book in advanced with me. The time I have been with Vspa I have obtained so many qualifications and have done so many training courses. I love my job and most of all love my clients and seeing them daily, weekly and monthly for all their beauty and spa needs.
Sophie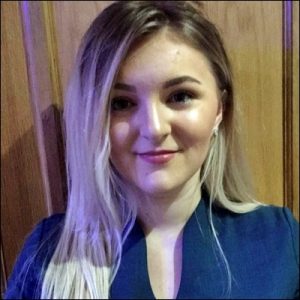 My name is Sophie and I have worked for Vspa for nearly 18 months. I started out on a level 2 beauty qualification and have worked my way up to achieve all treatments of level 3. I have been trained on various courses and have obtained so many more qualifications working for Vspa. My passion and my dream has always been in beauty therapy and I thoroughly enjoy my Job. I am called the brow expert and Microdermabrasion queen as I love specialising in those treatments but love doing all other treatments too. I love seeing results, and most of all I love seeing my clients happy at the end of their Journeys. My diary does get booked up and I do get a lot of client requests.
Kathryn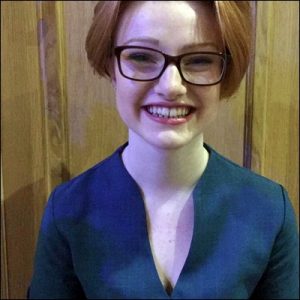 My name is Kathryn, I have worked for Vspa and Vspa Retreat for nearly 1 year now and I love my job. I love all aspects of my job and enjoy all our beauty and spa treatments that we have to offer.I love specialising in Hot wax and Lashes, they call me the Waxing and Lashes queen. Since my time here I have been sent on so many external course and have been trained to a level 3. I have obtained a further 12 more qualifications on top of my level 3. I am also studying to do my Level 3 in Nails Technology to be able to offer Gel Nail extensions and Acrylics. The business has invested a lot money on training courses and I am so grateful for this and and I am excited to see what the future holds for me and the growth up the career ladder within Vspa/Vspa Retreat. Another treatment I love doing is the pregnancy massage and thoroughly enjoy all our relaxation treatments and Darphin treatments. My diary does get booked up in advance and I absolutely love pampering all our clients and meeting new clients. I do see a lot of clients on a daily basis for these service.
Emily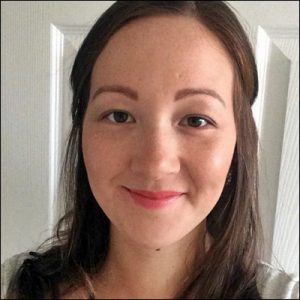 My name is Emily and I have worked for the business for over 2 and half years now, I'm fully qualified in Level 2 and Level 3 in beauty therapy and have over 10 years' experience in the industry. I enjoy pampering clients and love all the pampering packages the spa has to offer, I enjoy making clients relaxing and love seeing them enjoy their treatments. I love specialising in reflexology and love seeing the benefits on this treatment. I also love all the other well being packages we offer. My diary gets extremely busy and I do get bookings in advanced. I love my job but most of all I love welcoming new clients to the spa.
Sammie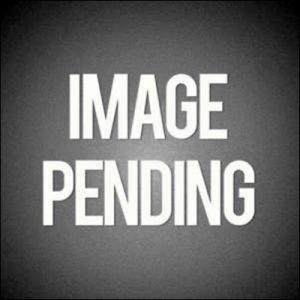 Danielle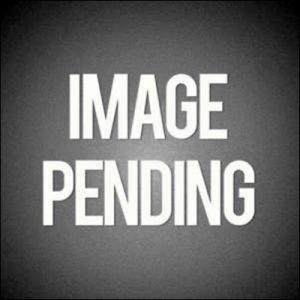 Carmen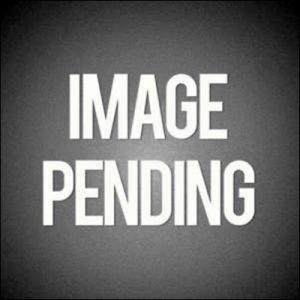 Amy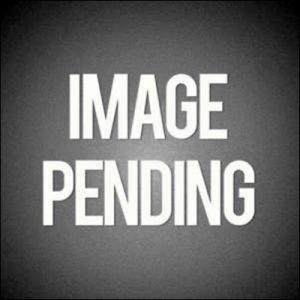 ---